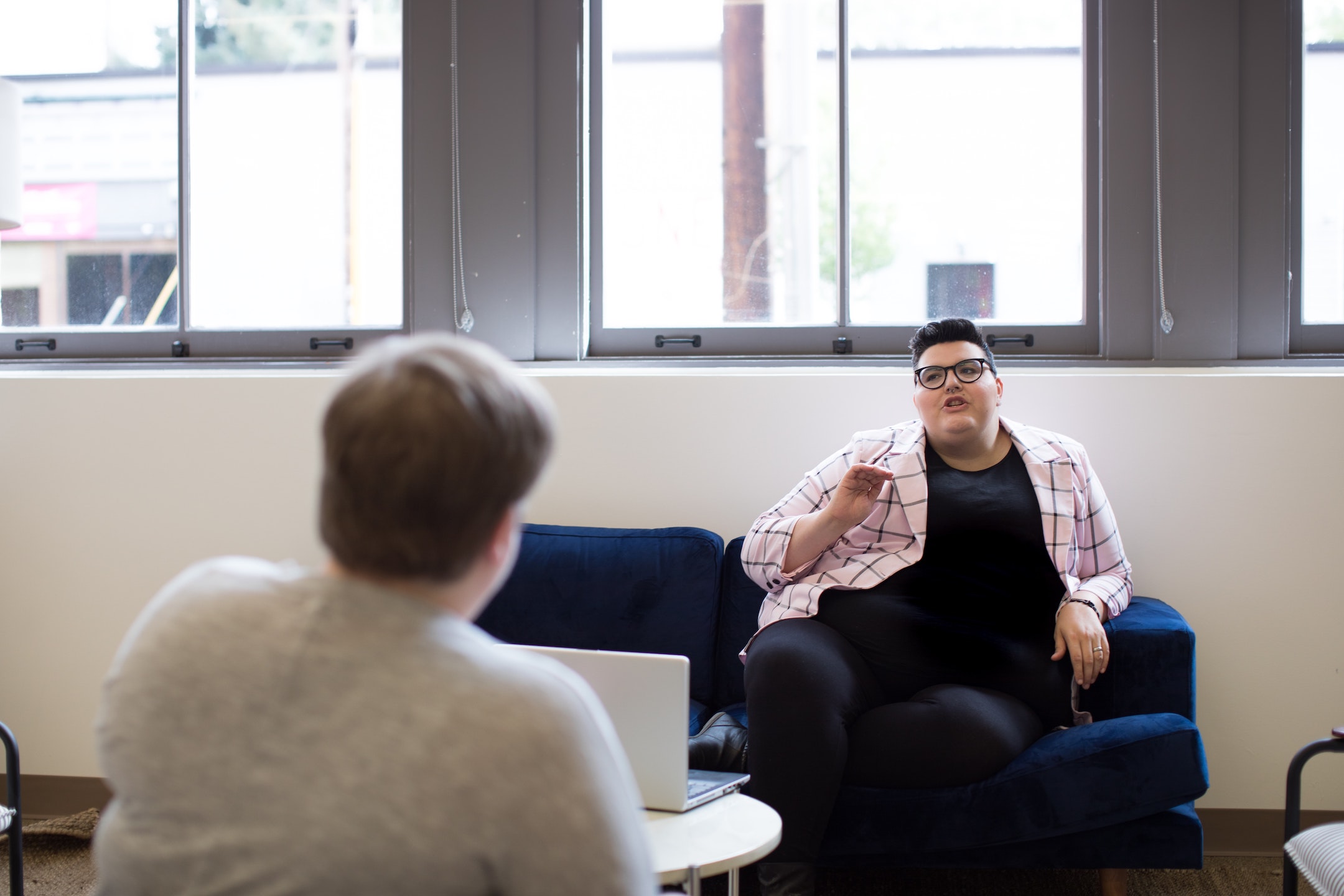 What Is The Value Weight Inclusive Health Care? Weight Inclusive Nutrition and Dietetics (WIND) explains
Question: Why do you value a weight-neutral approach to diabetes care. Answer: Increasing access to weight-inclusive practices are essential to the WIND mission, across the dietetics and healthcare spectrum. Diabetes care is often drenched in weight stigma and "personal responsibility" narratives. WIND supports practitioners working to change the norms, and respectful standards, of diabetes care.
What is WIND? Answer: WIND offers weight-neutral trainings for RDs and RDs2Be: WeightInclusiveNutrition.com, aka WIND, is a community for education and connection catered to weight-inclusive nutrition and dietetic providers and RDs2Be. We provide quarterly webinars, online symposiums, and an active Facebook community for providers at all stages of learning and implementing weight-inclusive practice, and within a variety of dietetic specialties.
Question: Do you work with clients or professionals? Answer: WIND focuses on fostering community and providing education for weight-inclusive providers in nutrition and dietetics. Our professional communities work in a variety of spaces and with a variety of communities, and bring what they learn through WIND events and trainings to their clients.
Question: Why would a professional come to a WIND program? Answer: The spaces created intentionally for learning more about weight-inclusive care practices are few and far between. WIND was created to open up that space for nutrition and dietetic professionals to find community—so they feel less isolated in this paradigm-shifting work—and to provide weight-inclusive continuing education, which is often lacking from larger dietetic education events. The professionals—and students, and dietetic interns—that connect with WIND are often feeling frustrated with healthcare's systemic weight stigma, and the harmful weight-centric norms in the dietetics profession. They feel ready to challenge healthism both within themselves and the larger systems of healthcare and dietetic practice, and need support as they do so.
Question: What do Weight Inclusive Nutrition and Dietetic professionals care about? Answer: WIND professionals, along with the students and interns in our community, care about challenging weight stigma in healthcare, increasing access to non-stigmatizing care, and the intersections of dietetics and social justice. They also care about feeling connected to a community of fellow weight-inclusive providers, which provides a sense of support as we continue to learn.
Question: What makes WIND unique? Answer: WIND is a unique space created for nutrition and dietetic professionals, and RDs2Be, across a variety of career disciplines to come together and learn more about weight-inclusive practices. We value community and connection as much as we do continuing education and resources, because we can't do, or fully understand, this work alone. This year (2021) we're hosting the 3rd Annual WIND Spring Symposium, which is now open for registration with a pay-what-you-can model (always an option for WIND resources!). The virtual symposium is happening live March 3-6, 2021 with real-time sessions and Q&As, recorded for later viewing as well. We also host connection hours during our virtual events, to help you meet fellow providers! WIND also offers a bi-weekly free newsletter, and active Facebook group!
And one more place to get started is with our FREE Guide to Weight Inclusive Practices download, via the WIND website.
Another opportunity is to sign up for the 2021 WN4DC Symposium.Our vision is to decrease the disease burden of people with diabetes by addressing the health inequity caused by weight bias and weight stigma. That's why we're offering this guided, self-paced, dynamic online training that explores the value and impact of weight-neutral diabetes care, centered around four key learning tracks:
Nuts and Bolts. Learn some of the essential aspects of offering diabetes care in a weight-neutral way.
Health Equity. Learn how weight-neutral diabetes care can reduce health inequity by unpacking the weight science surrounding diabetes care. This includes:
Weight-Neutral Counseling. Learn current information on critical concepts and application of counseling and motivational interviewing skills in diabetes care in a weight-neutral way.
Disordered Eating. This track is intended to show the connection between the development of eating disorders and diabetes. It also offers training on how to steer clients away from choices that promote the development of disordered eating in a weight-neutral to weight-liberated way.
Our early bird special offer starts Feb 15-28th, where you can enroll for $299! Be one of the first to scoop up the free Weight Neutral 4 Diabetes Care e-book, "Connecting the Dots: Seeing the Connections between Fatphobia, Weight Stigma, Health Inequity and Diabetes Care." Written by Carrie Dennett, MPH, RDN, a weight-neutral dietitian and certified Intuitive Eating counselor who writes for The Seattle Times, The Washington Post and Today's Dietitian Magazine, this e-book offers the articulate, evidence-based information you need to have important conversations with not just your boss, but your colleagues, your patients…and maybe even friends and family.