Make sense of the wealth of diabetes medication options, prevent clinical inertia and increase medication adherence to help your clients achieve healthy blood sugar levels. Boost that feeling of confidence as you navigate these nuanced client-centered conversation around medications.  
Medications: The Missing Piece in Weight Neutral Diabetes Care is a four-part course that provides effective teaching tools allowing you to teach the pathophysiology of diabetes with playful ease that your clients will love! 
You won't want to miss this incredible dynamic course which consists of 4 on-demand classes, professionally designed teaching tools, research articles and a CE exam to complete the 6.5 CPEUs offered by CDR.
Helping your clients understand why medications are needed, the fear, blame, and stigma associated with diabetes medication disappears from the appointment, clearing the way for learning.
Finally! A comprehensive way to learn about diabetes medications, moving you towards a weight-inclusive approach.
Medications: The Missing Piece of Weight Neutral Diabetes Care
Nutrition Student Learning Option
Universities and Colleges that are teaching dietetic and nursing students are eligible to order Medications: The Missing Piece of Weight Neutral Diabetes Care for students at a 72% discount. 
Why would professors, instructors, and coordinators want to include Medications: The Missing Piece of Weight Neutral Diabetes Care as part of their clinical education?  To advance learning, provide practical instruction, save time and money. This course
Is online and provides 6.5 CPE, awarded by the Commission of Dietetic Registration. 

Presents concepts in a fast-paced, fun and mixed media environment to enhance learning

Addresses the different classes of diabetes medications

Includes counseling dialog, handouts and helps the student understand why medication is often not consistently taken by patients

Addresses weight stigma, compliance concerns, and how to communicate with providers

14 Professionally crafted handouts, with detailed instructions on how to use these with clients.

Includes 19 reflective questions and a 10-question quiz.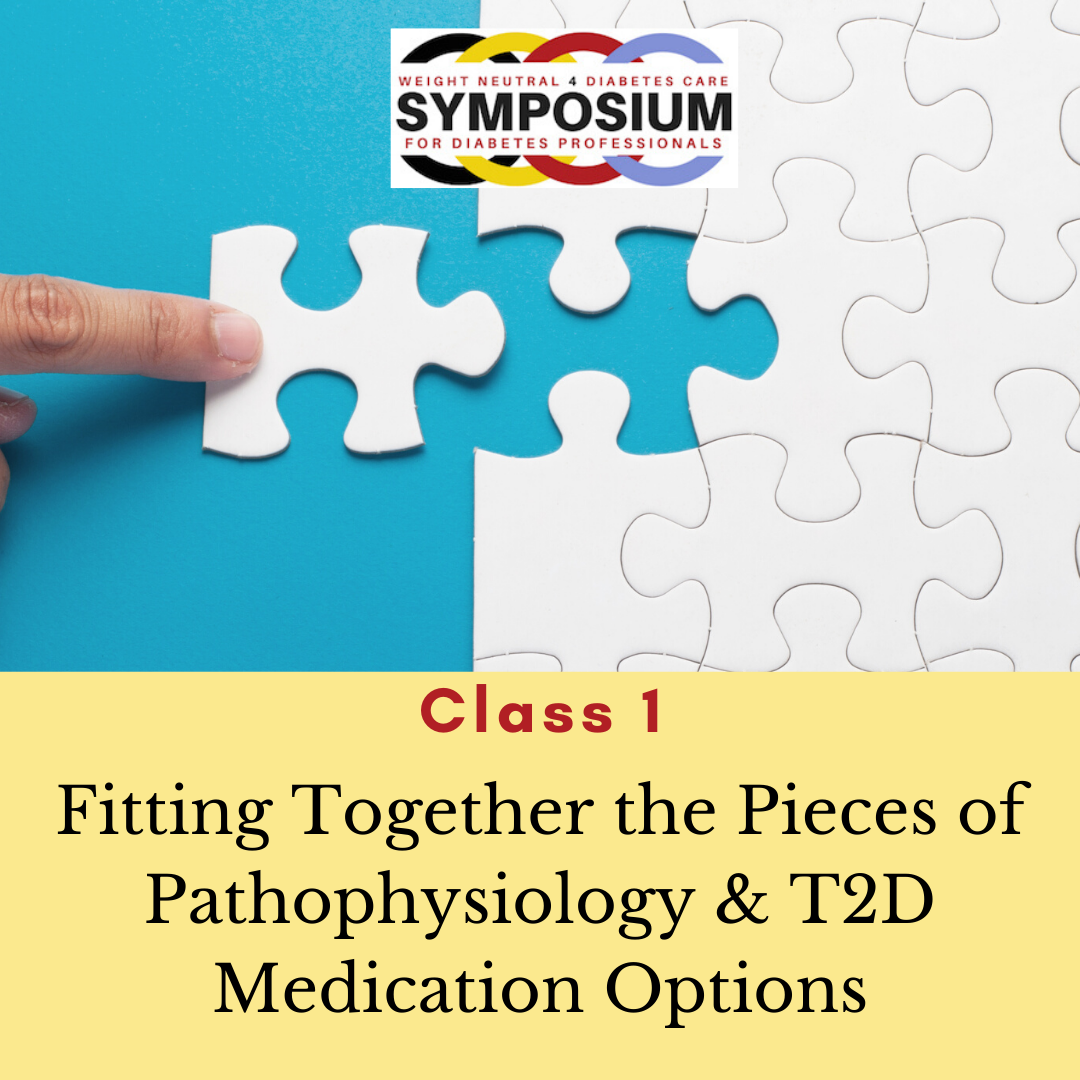 Elevate How You Teach Clients About Diabetes Medication
Diabetes medications are a changing landscape, with a number of new medications added to the market over recent years. Build your confidence in communicating to your clients about how medications work and why they're needed.
Connect How Weight-Centered Messaging Can Decrease Medication Adherence


The previous course highlighted the complexity of T2D and medication options. Now it's time to start laying the foundation for client-centered medication conversations. Learn about processes and techniques you can use to navigate diabetes medication discussions.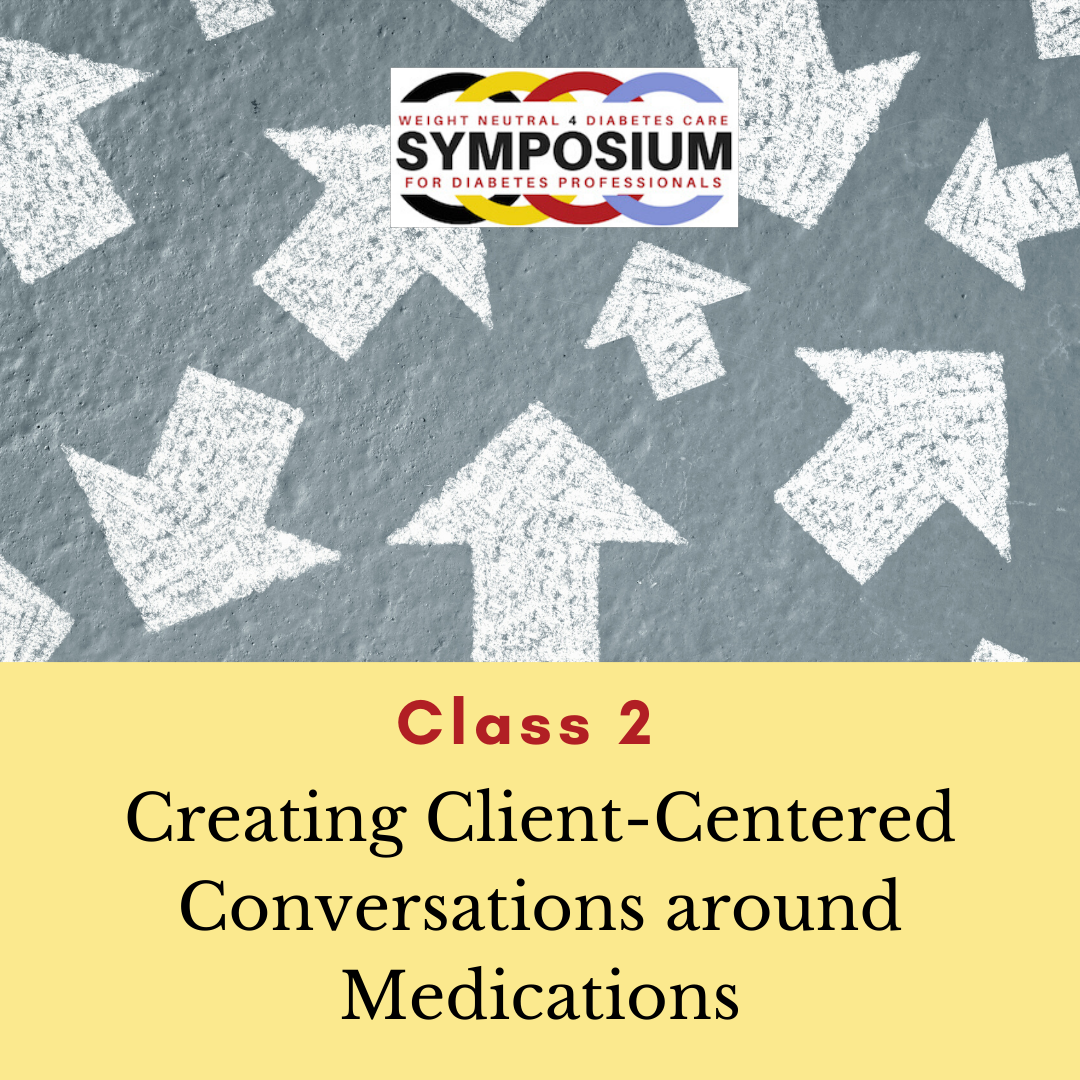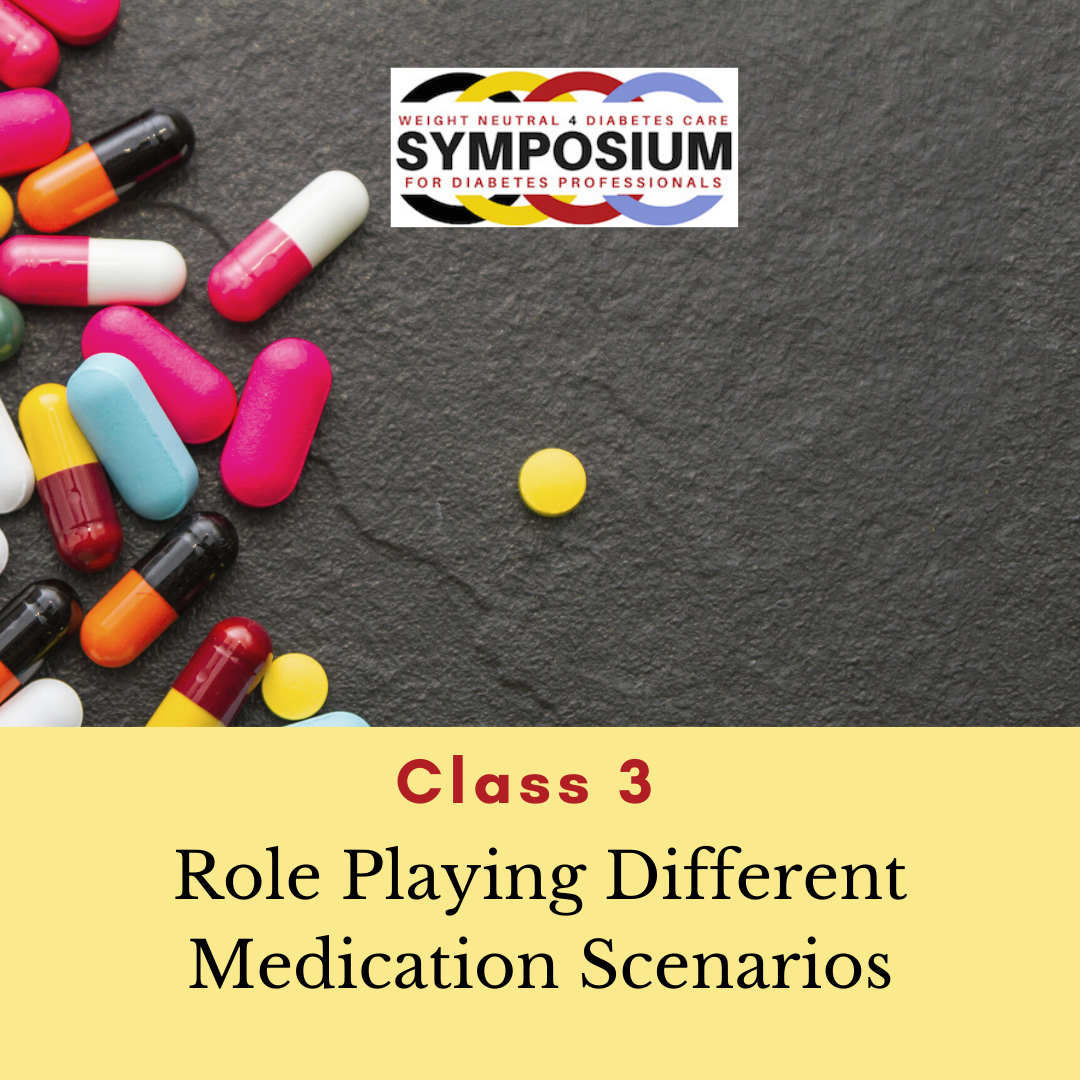 Get Unstuck By Unpacking
Medication Resistance
Do you struggle helping clients feel confident about their medications? Feel stuck when your clients aren't ready to start new meds? This is your opportunity to put the tools and information from previous class into action and navigate these tricky conversations.
Use Your Learning to
Empower Your Clients!
Clinical inertia and medication adherence barriers affect the majority of your client population. The previous class highlighted the importance of multi-faceted, client-centered approaches to support medication use. Now, it's time to explore your power and role in combating clinical inertia.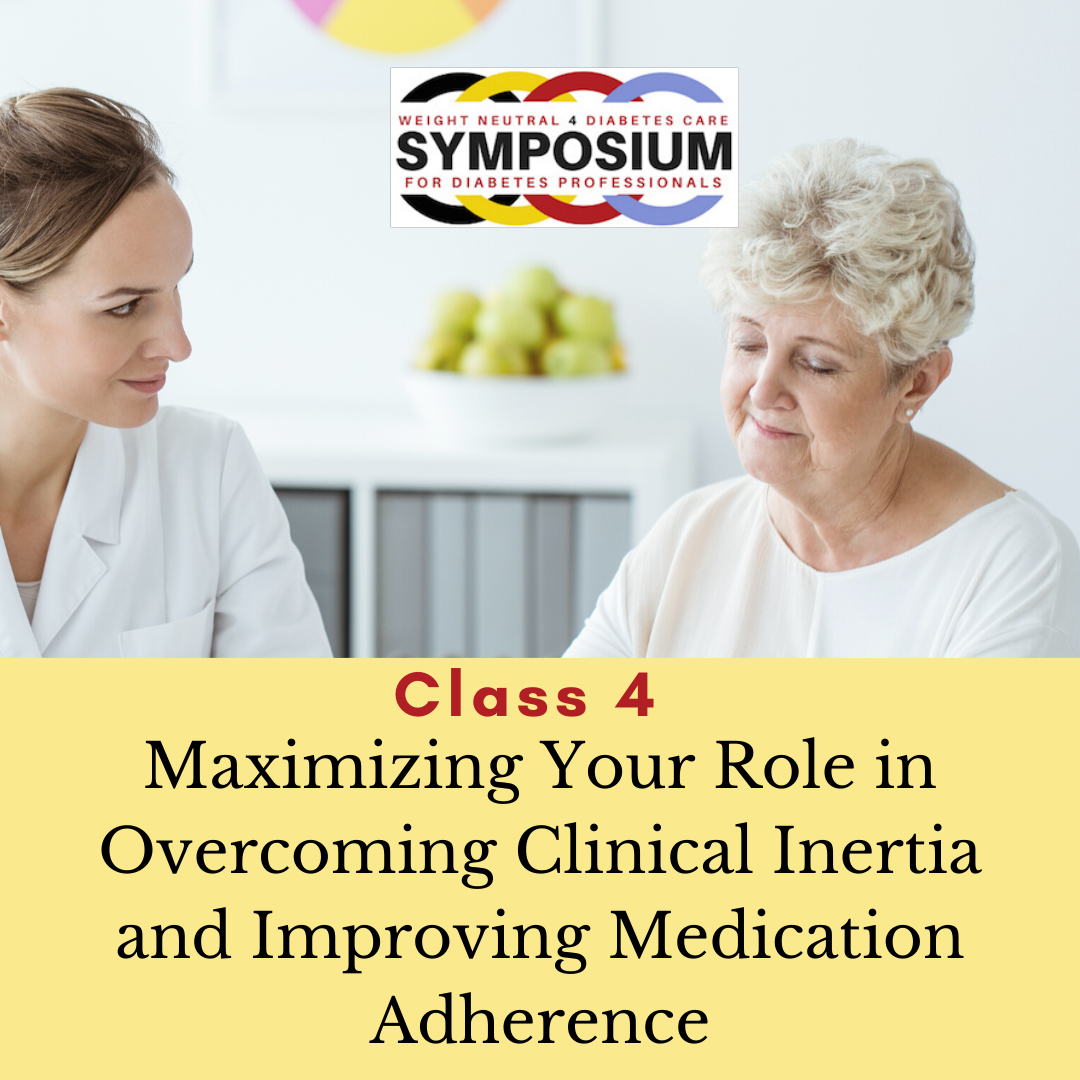 Here is what professionals have to say about the course:
"As a dietitian, medications and their respective effects on pathophysiology, benefits, and side effects, have always been a fuzzy topic for me. I feel like I now have a much better understanding and will be positioned to help patients normalize the need for medication, explain the normal progression of diabetes & help them make sense of SMBG ."
"The strengths include the comprehensiveness, depth, clarity and practicality of the information provided. This has been the absolute best symposium and CEU I have taken in my career. There are no limitations I can think of. I'm excited about what I now know from this symposium. "
"I thought it was well developed and delivered. Excellent value!!!! Thank you so much for this insightful program."
"To me, the most valuable part of this program was the handouts shared for use in my practice."
"The information is evidenced-based and will fit right into our recognized program."
"Walking through how to explain these concepts in plain language that will be understandable to the client."
Here Is What You Get
4 classes that are crafted to build on your learning, expand your teaching tools and allow you to engage in critical thinking regarding the role of medications in weight neutral diabetes care

A detailed review of the AACE/ADA medication guidelines from a weight neutral lens

Analysis of the latest diabetes research regarding the use of diabetes medication

Easy to use, 3-step approach to medication evaluation

A clinical guide to simplify medication adherence 

A supportive learning format, which uses video, case studies, games, and professional guides to accelerate your learning

17 professionally crafted handouts to guide you and your client's understanding of this complex topic!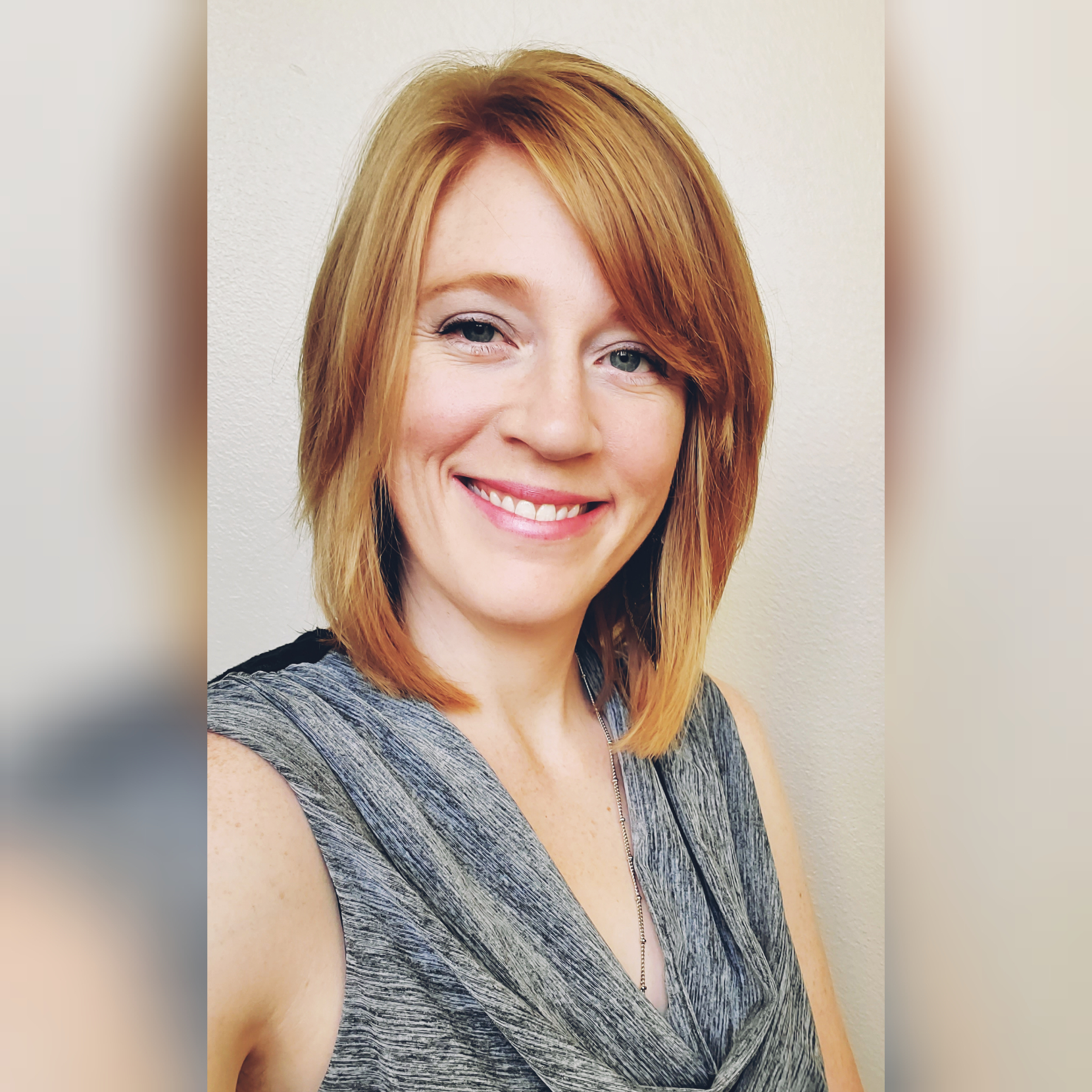 Megan Muñoz, RN, MSN, CMSRN, CDCES
I work with people living with all types of diabetes in both the inpatient and outpatient settings.
Megan Muñoz is the creator and host of Type2andYou with Meg, the first podcast by a Certified Diabetes Educator dedicated to people living with type 2 diabetes. Her passion to reduce diabetes stigmas is evident in her podcasting, content contributions, and live presentations. Megan holds a bachelor's and master's degree in nursing, along with certifications in medical surgical nursing and diabetes education. She works with people living with all types of diabetes in both the inpatient and outpatient settings. You can follow Megan on Instagram, Facebook, or LinkedIn
FAQ
Q: How do I monitor the student's progress?  A: Simply send us your check-in dates and the WN4DC Symposium will send instructors a snapshot of your student's progress and course completion status. 
Q: Is there an exam included? A. There is a 10 question multiple-choice quiz and 19 reflections/essays included to evaluate student's understanding.
Q. Can I see the course before I buy? A. Sample videos and a detailed outline are available for instructors to review prior to purchasing. If the course is not right for your students, let us know and we will issue a full refund. 
Q. Do you take purchase orders? A. No. Payment is online.
Q. How long do students have to complete this program? Unlimited access to the course is available to all students. 
Q. Do students get CPE? No, the student learning option doesn't include CPE.