Exploring Discrimination In Diabetes Care - The Black Experience
Welcoming your clients to a session sets the tone for the whole appointment. Yet, in those fragile first few minutes, you face unseen challenges because of previous stigmatizing experiences at work in healthcare. This article will explore the impact of discrimination in diabetes care, focusing on the Black experience.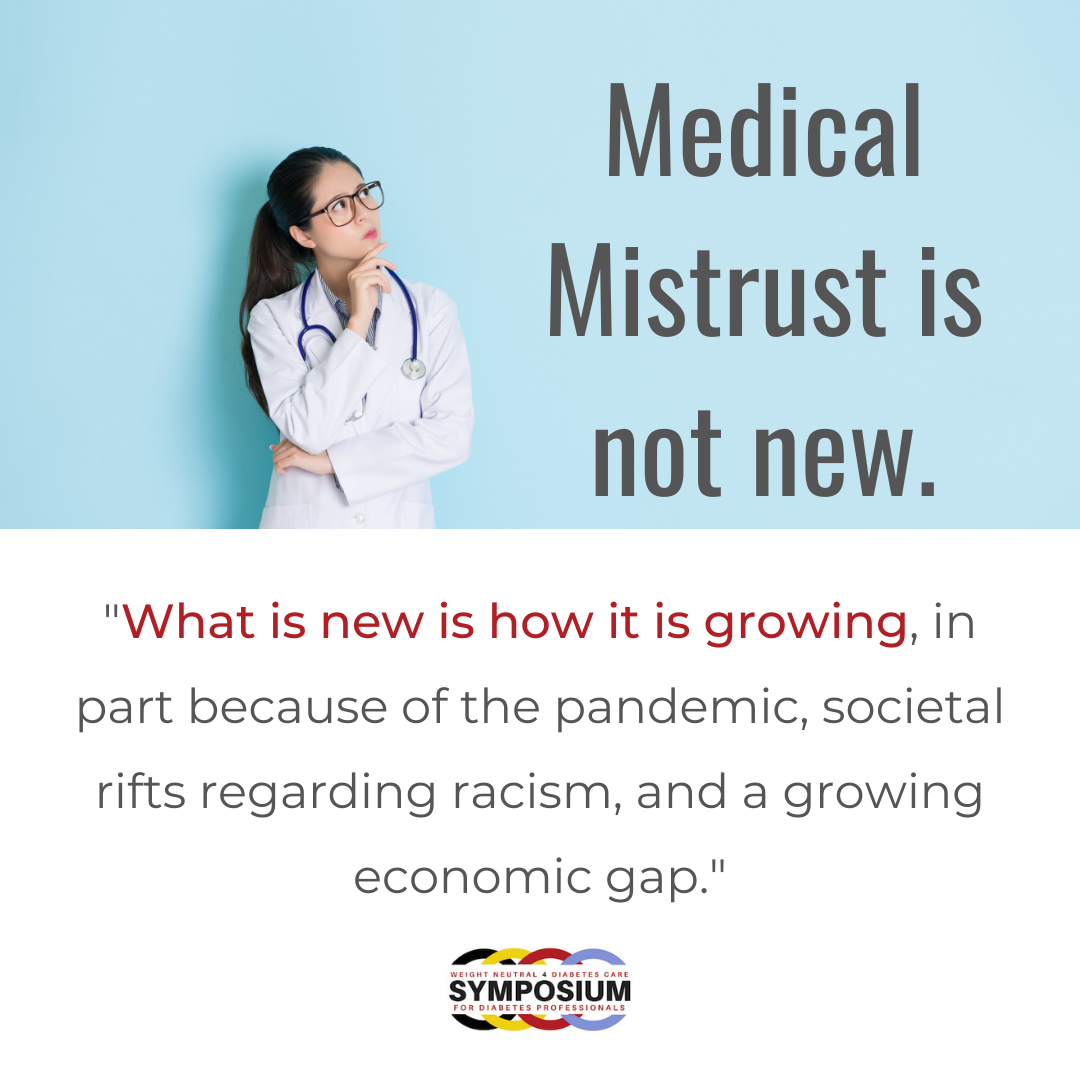 Medical Mistrust is not new. What is new is how it is growing, in part because of the pandemic, societal rifts regarding racism, and a growing economic gap. The Commonwealth Fund explains, "Researchers have found that medical mistrust is not just related to past legacies of mistreatment, but also stems from people's contemporary experiences of discrimination in health care — from inequities in access to health insurance, health care facilities, and treatments to institutional practices that make it more difficult for Black Americans to obtain care."
What Can You Do?
It is important to remember that forming a strong relationship starts between people versus institutions or systems. When we, as weight-inclusive healthcare professionals create a strong relationship with our clients, one founded on listening, empathy, and support, we strengthen the healthcare system.
Commonwealth noted strengthening relationships between patients and their health care providers may be a means of building trust as some studies have found people have more confidence in their providers than "the health care system."
The WN4DC Symposium is committed to promoting health equity in diabetes care. We are pleased to announce our September 14, 2021, Facebook Chat will feature Nadia Lopez. Her presentation will help weight-inclusive professionals learn how nutrition and diabetes education can be experienced for black women.
Nadia is passionate about helping clients receive inclusive care that considers the many identities they hold. Her desire stems from her experiences as a multi-ethnic woman. She is currently a graduate student and intern at Union Institute and University where she is focusing on researching methods of anti-bias education in nutrition.
How to join Exploring Discrimination: Impacts and Coping with a Black Experience Facebook Chat with Nadia Lopez.
If you are not a member of this professional group already, visit megrette.com and follow the three steps to join.

On September 14, go to the WN4DC Professional Facebook group and look for Nadia's video which is pinned to the top of the feed.

Watch, comment, ask questions, share, support, listen, and rejoice as we expand our understanding and increase our empathy to come alongside clients who are experiencing stigmatizing and racist comments when seeking medical care.
This is a free event for professionals. No CPEs are provided.