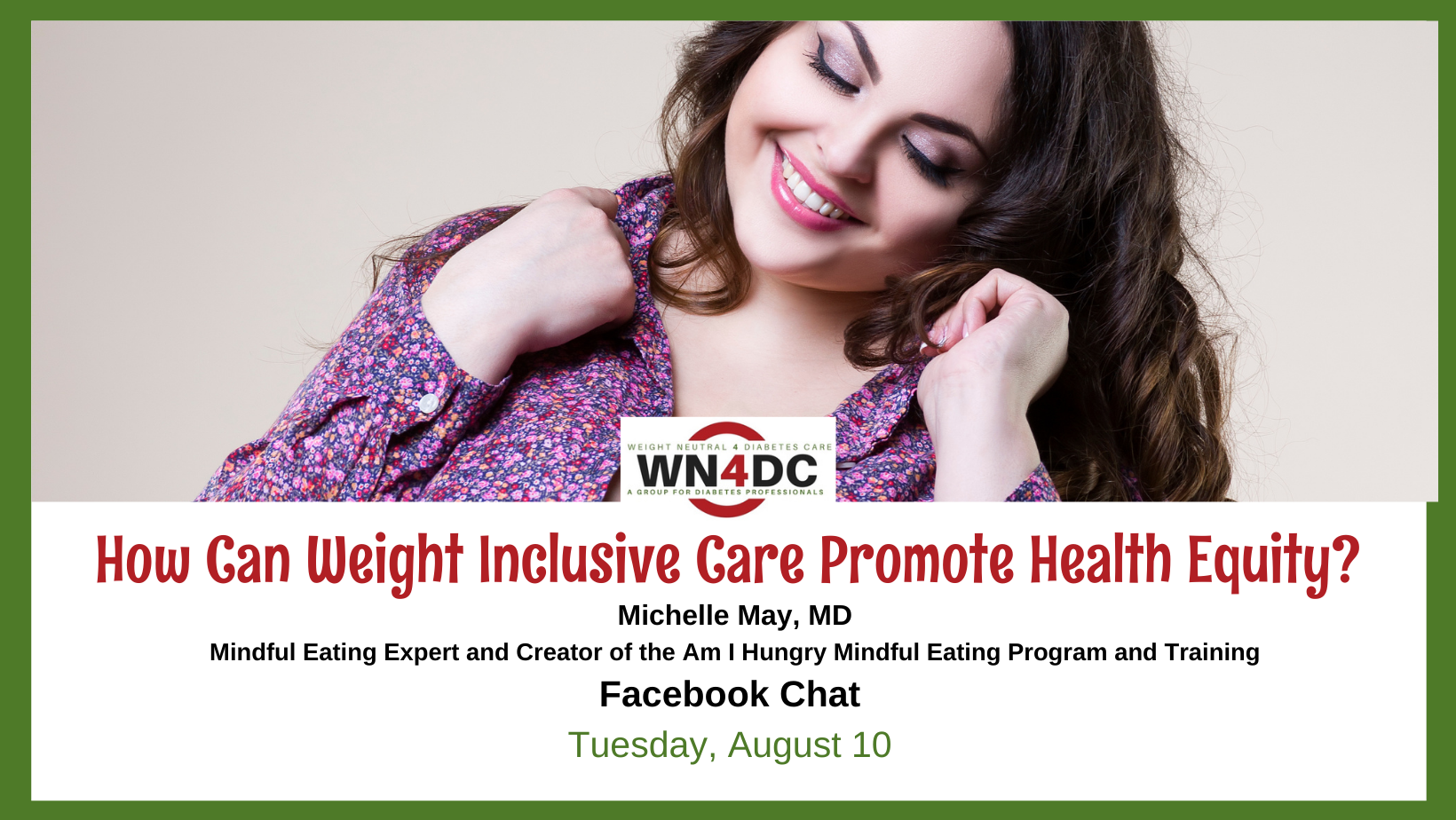 How Can Weight Inclusive Care Promote Health Equity?
Many professionals understand trying to treat all people the same doesn't level the playing field. This concept is illustrated by the picture to the right, titled, Equality and Equity.
Does treating higher-weight clients the same as lower-weight clients promote health equality or equity? To answer this question, you need to consider the role of weight stigma and how it contributes to health inequality?
"...people who reported experiencing weight [stigma] discrimination had a 60% increased risk of dying, independent of BMI.
The underlying mechanisms explaining this relationship, which controls for BMI, may reflect the direct and indirect effects of chronic social stress."
(Sutin AR, Stephan Y, Terracciano A. Weight discrimination and risk of mortality. Psychol Sci. 2015;26(11):1803–11.)
Let's define Weight Stigma as the social sign carried by a person who is a victim of prejudice and weight bias. Weight stigma happens when professionals in diabetes care have unconscious or conscious weight bias. This means, Weight bias is the inclination to form unreasonable judgments based on a person's weight. You can read more about this topic here at the ADCES website.
Understanding the burden of weight sigma is more than reading the startling statics reported by Sutin. It also includes grasping the emotional burden that Kimberly Dark, a fat advocate, author, and presenter at the 2021 WN4DC Symposium Health Equity Track explains,
"As a fat person in a medical setting, I have to manage the false perception that I don't care about health."
This added burden, which requires the thankless job of challenging other people's (and professional's) perceptions means that equality can't fix the inequity that is present for higher-weight individuals seeking diabetes care.
How can you promote health equity?
Join Mindful Eating expert Michelle May, MD on August 10, as she offers a Facebook Chat about adopting a weight inclusive approach to diabetes care to promote health equity! This free event is available to professionals on the WN4DC Professional Facebook Group. The Facebook chat is a video recording followed by an ongoing conversation where you and your peers can share ideas, comments, research, and helpful links to deepen the conversation about health equity and the role of weight-inclusive care.
Health Equity and Weight Inclusive Care

August 10, 2021

WN4DC Professional Facebook Group