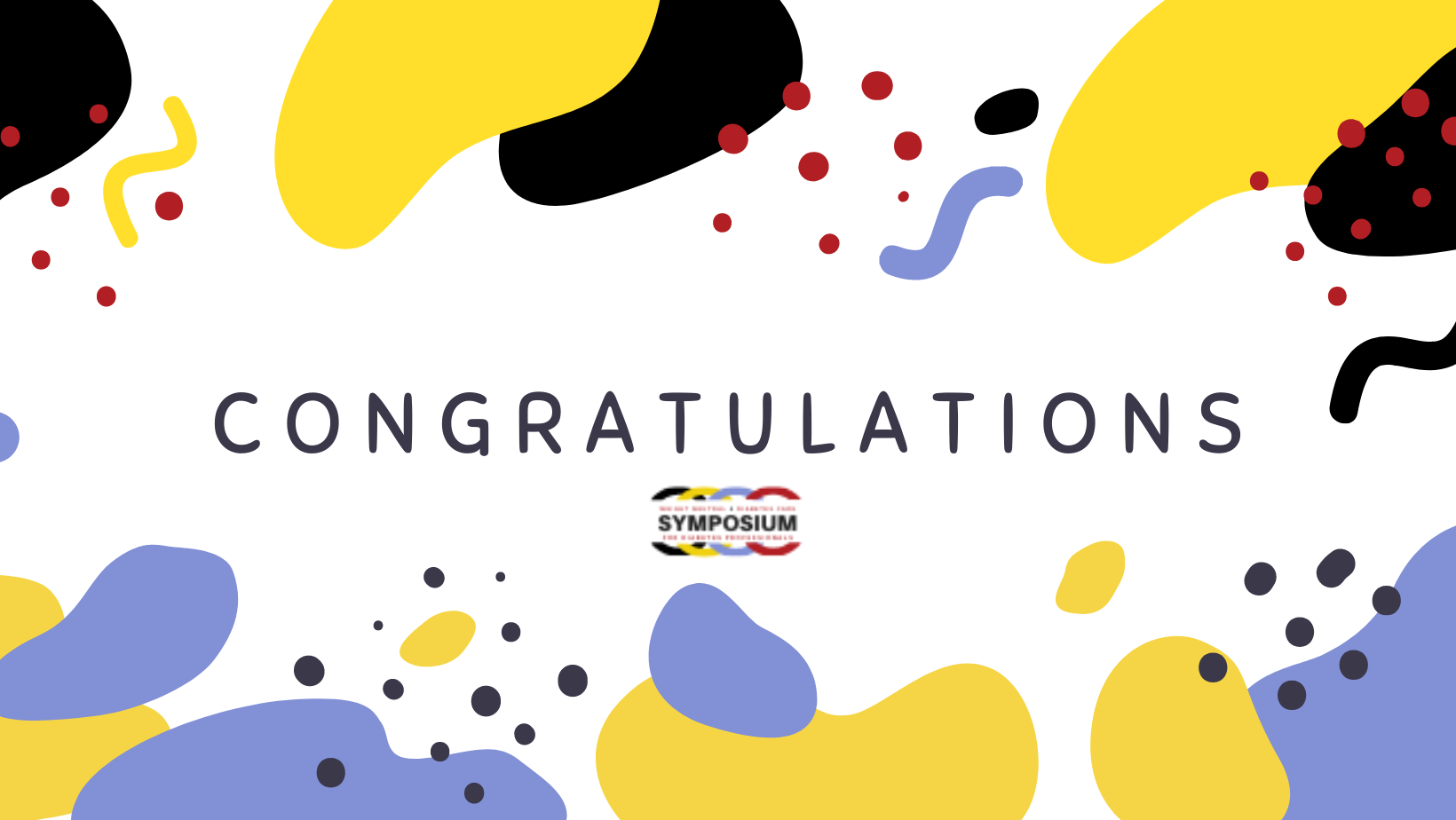 How To Get Your CPE Certificate?
Congratulations on completing the 2021 WN4DC Symposium. Your desire to untangle health from weight and improve health equity in diabetes care is commendable. Now that you have completed 18 hours, you may be wondering, how do I get my certificate? This post will guide you through this process and it includes a
step-by-step video
on how to obtain your Certificate.
First, log into your course. You have 3-years to obtain CPE for this program so if you forget your password, just click, "Forgot Password".
Now, go to the Final Thoughts section at the end of each track.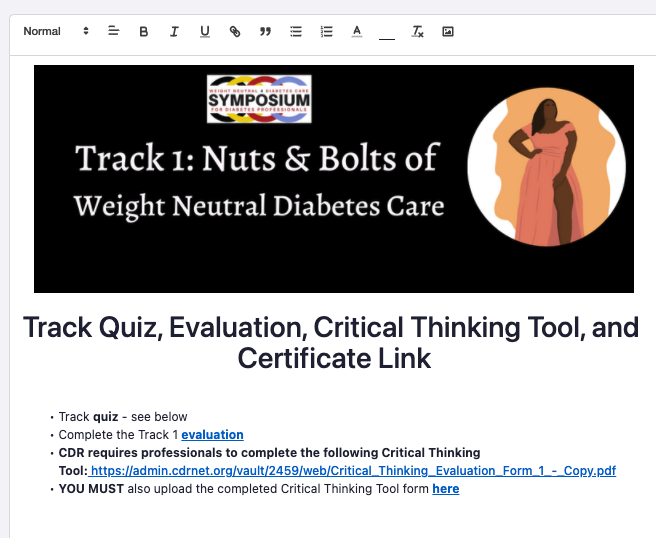 Next, in the second bullet, you will see the word EVALUATION. Click on this link.

Now, complete the FIVE sections of the track evaluation. It is easy to miss the NEXT button.

In the fifth section, you will see a link to download the certificate.
Once you have downloaded the certificate, fill in the date completed.
While this isn't related to your certificate, there are two remaining steps. Complete the Critical Thinking Section, which CDR requires, and upload a copy for our records using the final link.
Let us know if you have any questions by emailing us at [email protected]