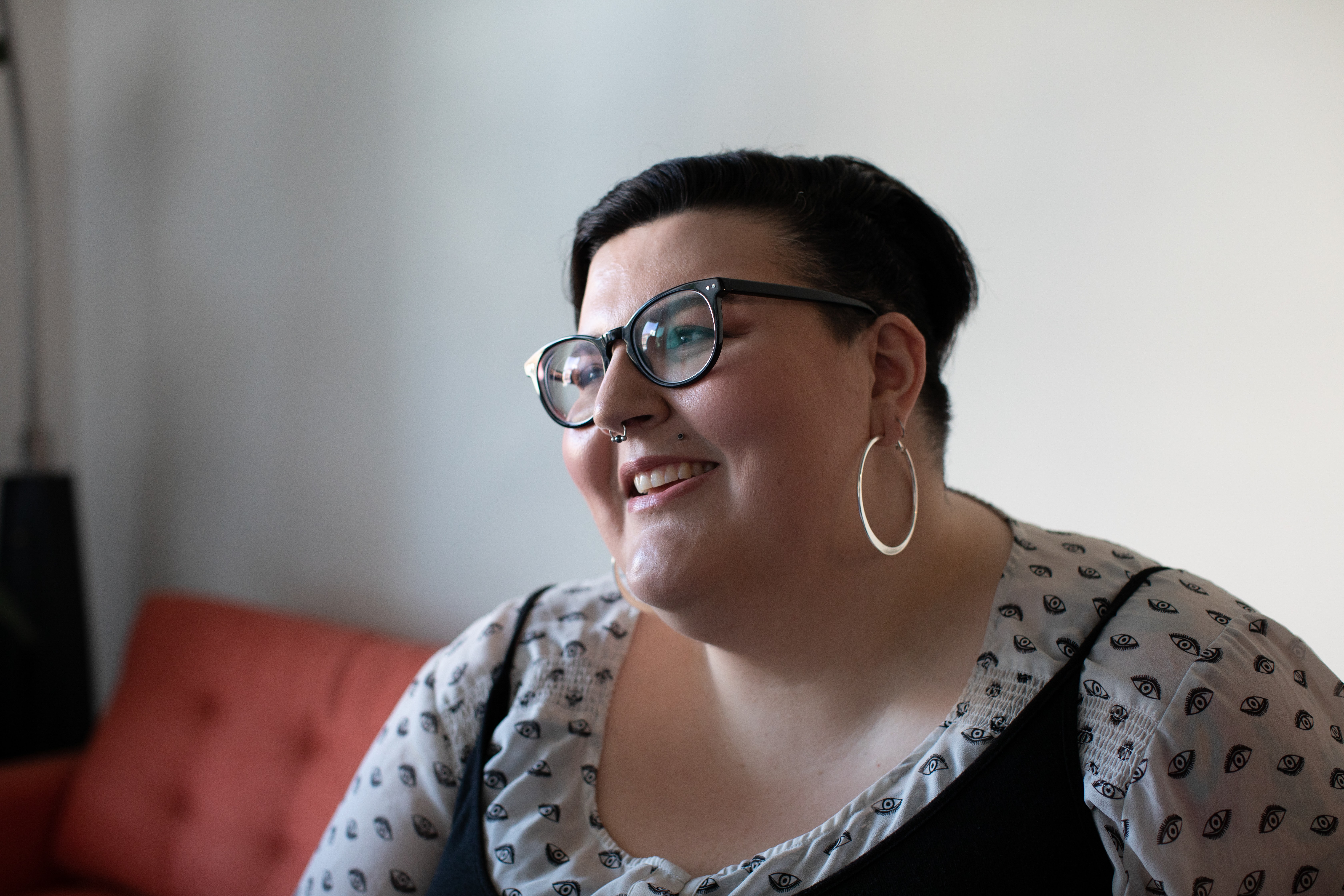 Understanding How Language Contributes to Weight Stigma Isn't Always Obvious

What is weight stigma? Weight stigma refers to negative attitudes and behavior made towards fat people. It can cause exclusion and marginalization and lead to inequities. So how, as health providers, can we begin to provide non-stigmatizing care?
Hannah Martin explains in the article Dismantling weight stigma: What's in a word? "Unintentional or intentional, the words we use to talk about weight can be stigmatizing. Because weight stigma poses a significant threat to psychological and physical health, we must eliminate stigmatization in our care. An important first step is choosing the appropriate language."
Writer, Carrie Dennet, RDN, explains that we often forget what the underlying assumption is. Here she states the word; 'Obese' is pathologizing and stigmatizing because it defines the body as a disease. Using a first-person approach, which is recommended when referring to someone with diabetes, vs. calling them 'diabetic' doesn't work when describing weight or size. For example, 'People with obesity" is still pathologizing and stigmatizing, only now it is defining the group of individuals as a disease. What about 'People affected by/living with obesity'? In this example, the underlying issue, solely defining a person by their size, creates the conditions for the group to be 'othered.'
Kendra Cherry, explains "Othering is a phenomenon in which some individuals or groups are defined and labeled as not fitting in within the norms of a social group. It is an effect that influences how people perceive and treat those who are viewed as being part of the in-group versus those who are seen as being part of the out-group."
Carrie offers other examples.
Overweight (over what weight?)

Ideal/normal weight (because this is super judgy)

Healthy/unhealthy weight (because health is not synonymous with weight)

The obesity epidemic (because this entire concept is debatable)

Euphemisms like curvy, plump, voluptuous, heavy, chubby, big-boned

(unless that's how an individual describes themselves…because really, what do those words even mean?)
Carrie Dennets handout, Replacing the O-word can be downloaded here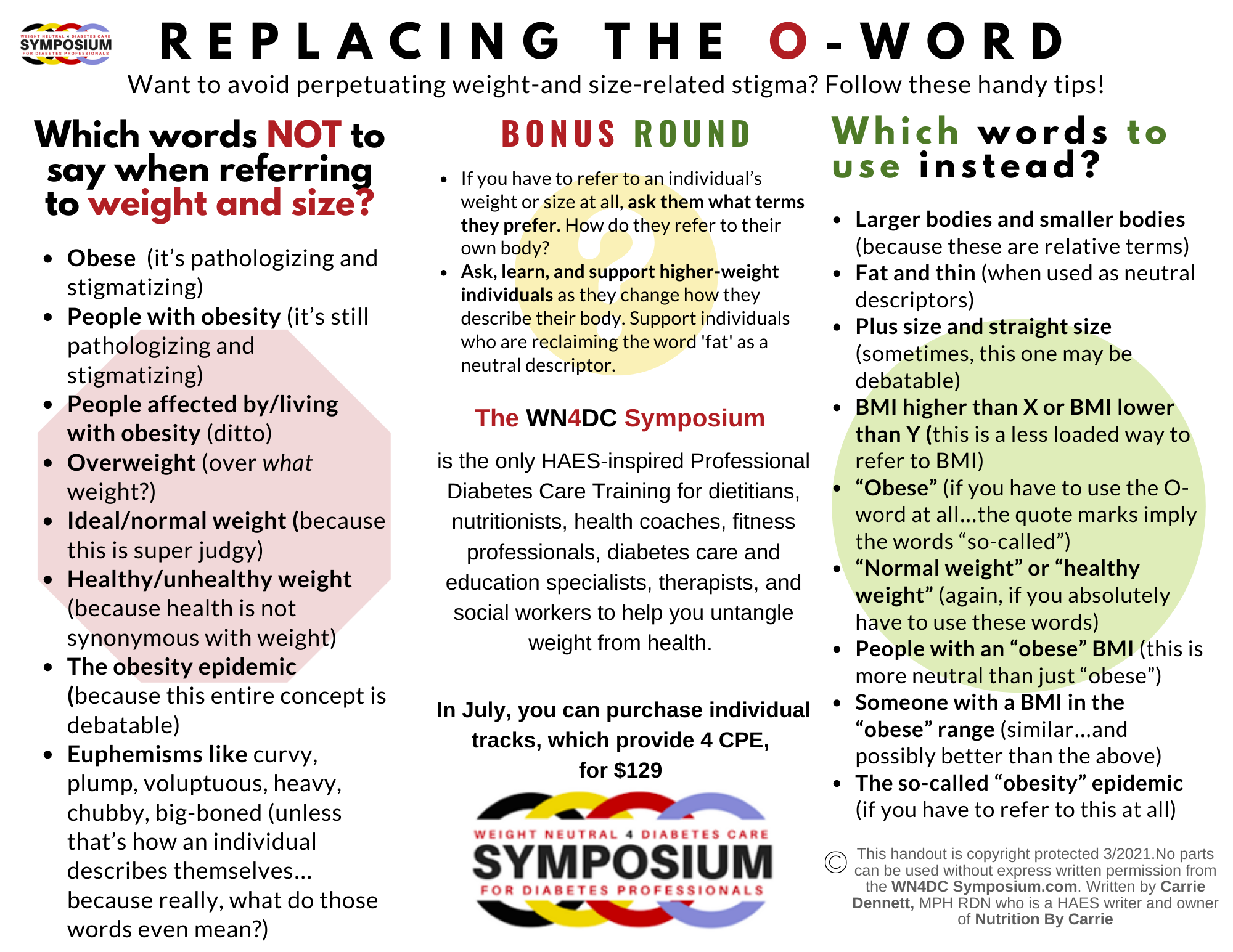 You might also like to explore the following resources:
Carrie is just one speaker at the 2021 WN4DC Symposium. Her presentation, The Well-Written Word: Crafting Weight-Neutral Content, asks how you can make your communications weight neutral? This presentation is part of the Nuts and Bolts of Weight-neutral Diabetes Care track. It explores how to communicate accurate information about diabetes prevention and management while focusing on behaviors, not weight.
The 2021 WN4DC Symposium provides 18. CPE!
This conference is the only Health At Every Size program focusing on diabetes care.

We have brought together 16 amazing speakers, four tracks of curated, layered learning.
These sessions are broken up into short "digestible" chunks filled with usable information and hands-on learning. This self-paced, conference won't make you feel rushed, and you can go back and listen to talks again and again.