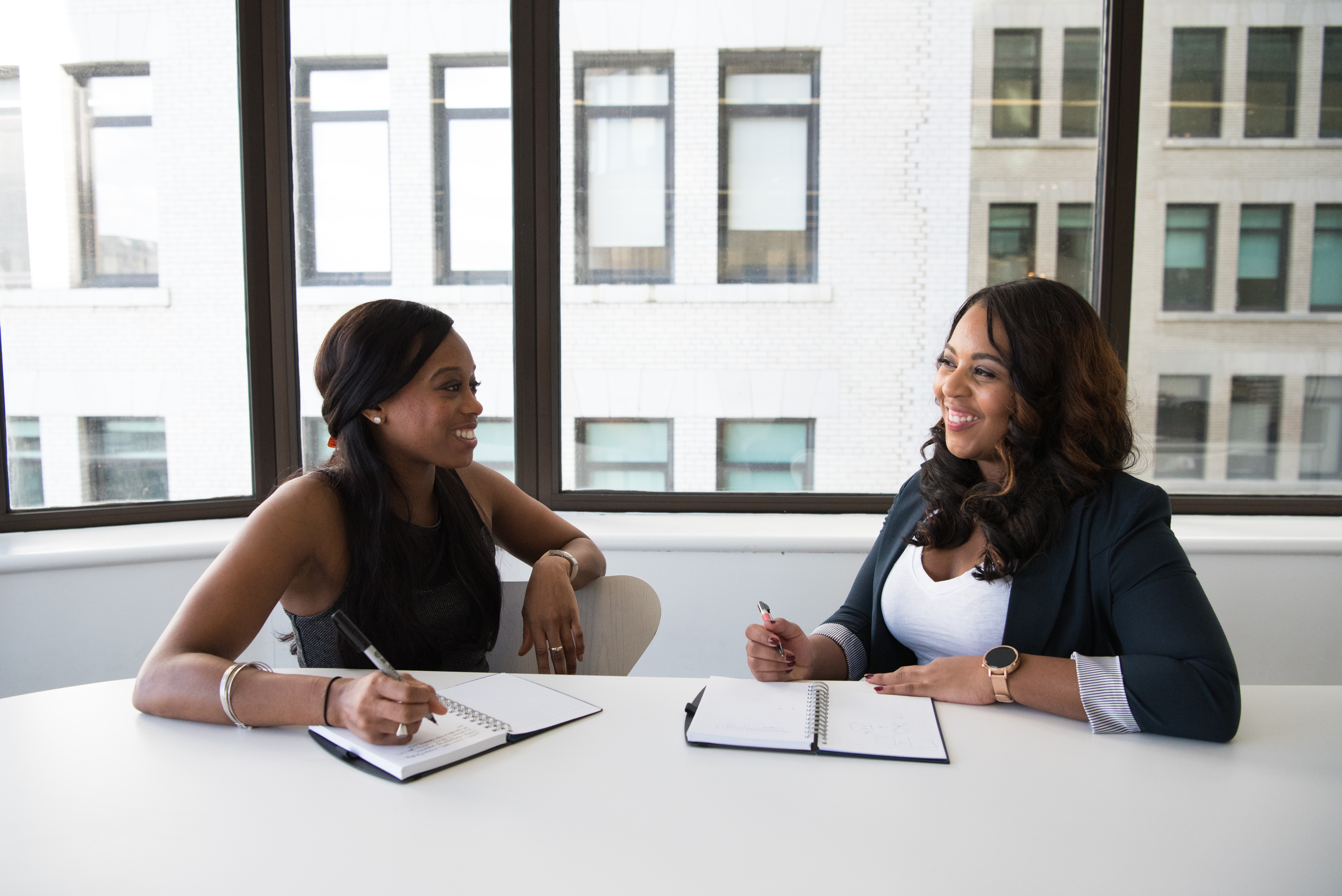 What is The Best Way to Talk with Clients About Diabetes and Diet Culture?
A conversation with Megrette Fletcher, M.Ed., RD, CDCES, co-founder of The Center for Mindful Eating, co-founder of WN4DC Symposium, and author of five mindful eating books.
Q: What is the best way to talk to our clients with diabetes about letting go of diet culture?
A: I think the 'best' way to talk with our clients about diet culture is to say nothing and listen to our clients. This means listening to their challenges of how they have tried every diet in the world and lost weight only to regain it each time. It is about hearing how confusing, hard, frustrating, or difficult it is for them, right now, to have a BMI > 30 and diabetes. We have to hear them well and not simply offer another diet, meal plan, or weight loss suggestion. When our clients feel heard and understood, rather than as a patient with a problem to be fixed, we can then reflect on all the ways to step off the blood sugar roller coaster and stop equating health with weight. It is at that point they can hear how complex diabetes is and the many ways to get healthy that have nothing to do with weight and the scale.
Q: Is there a way to learn about weight-neutral diabetes care?
A: There isn't a 'single' way to accomplish the task of learning about weight-neutral diabetes care. My own journey started with mindfulness followed by mindful eating. I worked with clients who appreciated that our conversations about food were more than just about calories or nutrients. However, being completely honest, my counseling skills were weak at the time, and while I was helpful to some clients, I wasn't to others. I took a three-day Motivational Interviewing) training and it became clear what I needed to do. Fast forward to today - All of my books have been revised to be in alignment with MI. Many of us crave attending a conference that uses HAES and aligns with MI, and it is this deep desire that inspired the creation of the WN4DC Symposium for professionals.
Q: What is the WN4DC Symposium exactly?
A: WN4DC Symposium is a way for healthcare professionals to obtain continuing education credits (CPE) from the Commission on Dietetic Registration, CDR. The 2021 WN4DC Symposium theme is "Connecting the Dots: How Weight Neutral Diabetes Care Reduces Health Inequity." It is offered in a month-long, guided, self-paced, dynamic online training course exploring the value and impact of weight-neutral diabetes care. The course is centered around four key learning tracks:
Nuts and Bolts. Learn the essential aspects of offering diabetes care in a weight-neutral way.
Health Equity. Learn how weight-neutral diabetes care can reduce health inequity by unpacking the weight science surrounding diabetes care.
Weight-Neutral Counseling. Learn current information on critical concepts and the application of counseling and motivational interviewing skills in diabetes care in a weight-neutral way.
Disordered Eating. Explore the connection between the development of eating disorders and diabetes with training on how to steer clients away from choices that promote the development of disordered eating in a weight-neutral to weight-liberated way.
Q: How are Mindful Eating and MI different?
A: Mindful Eating and MI are two separate types of training that work well together, complementing one another. A client comes to an appointment with a fair amount of diabetes distress and fatigue, afraid because they can't go on another diet that they are 'bad diabetics'. If a professional used MI in this situation, the larger distress and fatigue issues would likely come forward instead of limiting the discussion to carbs and the importance of diet. Honestly, this would be a helpful appointment. Now, suppose this was paired with mindfulness and mindful eating. In that case, the professional might feel skilled at understanding what brings joy with food, how to help the client arrive in the present moment (which can decrease distress), and most importantly, offer the individual who is in pain a way to engage and practice non-judgmental self-compassion while eating. To me, this would make it an even more helpful appointment!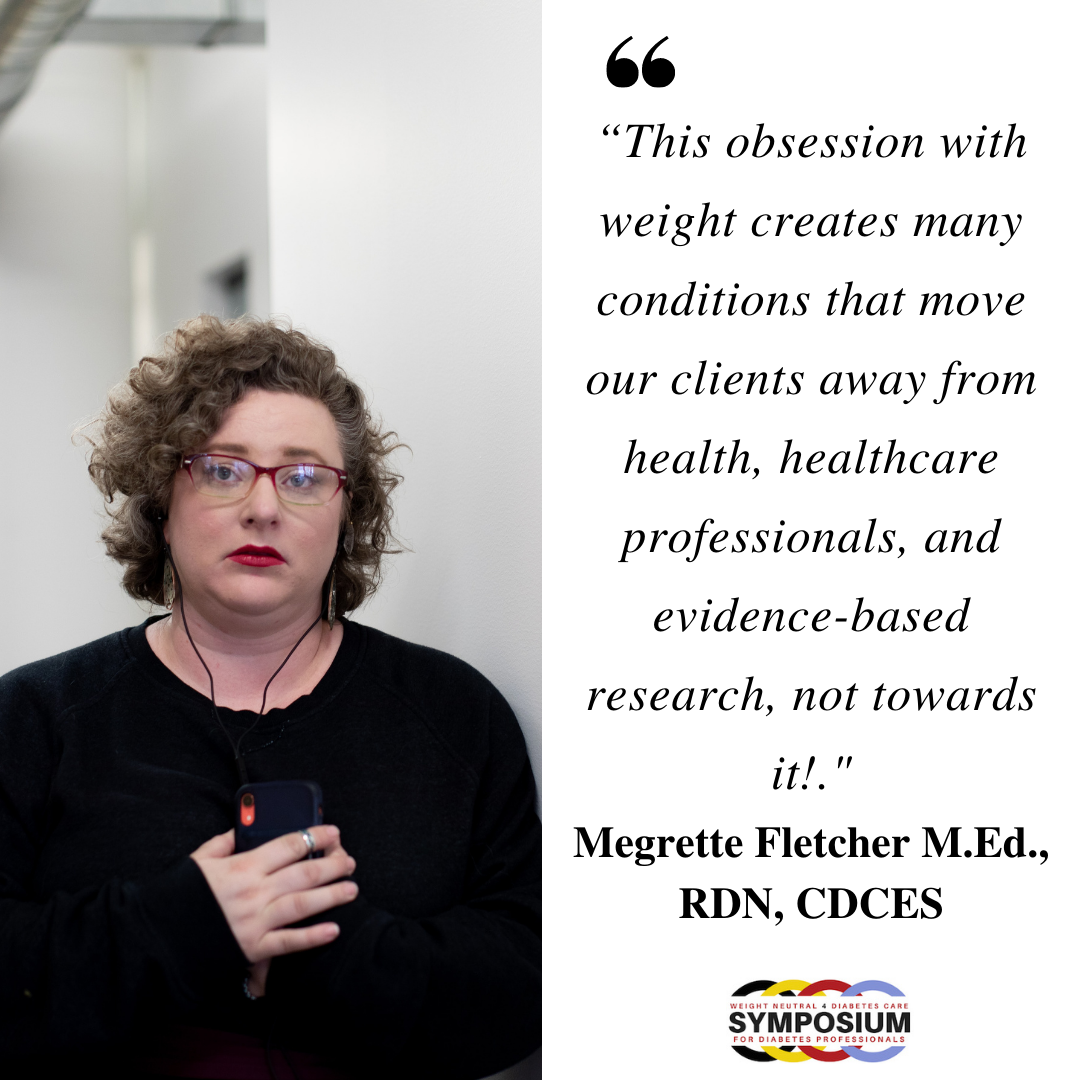 Q: Should professionals mention that weight loss isn't sustainable?
A: This question assumes I have knowledge that I don't. The research indicates that intentional weight loss (i.e., dieting) is not sustainable which is not the same as saying your weight will not change. The human body is always changing, and weight varies continuously from birth. No professional in healthcare can predict the future for themselves or their clients, which also means they don't know how or if someone's weight will go up or down. The short answer is no. This is not helpful for most clients with diabetes. The longer answer is not if we should tell our clients that intentional weight loss isn't sustainable but how can we model letting go of diet culture for someone with a chronic condition and embrace acceptance of the body as it is right now.
Q: How is dieting shifting the focus of diabetes care?
A: The emphasis on weight is a massive distraction to exceptional diabetes care. I suspect in the next decade, we will see more and more research showing it emphasizes the wrong thing. As stated, diabetes is a very complex condition that requires our clients to engage in a tremendous amount of self-care and evaluation which has nothing to do with weight. However, because they are so closely tied together, if someone can't lose weight and keep it off (which would be 85 percent of those people who try) they may feel like they 'failed' at diabetes. This obsession with weight creates many conditions that move our clients away from health, healthcare professionals, and evidence-based research, not towards it!