Not sure how to talk to your clients about their relationship with movement?
We know that physical activity is an important part of diabetes care, but how can you create a healthy, easy relationship with movement in a world that encourages that relationship to be unhealthy and difficult?
In her talk, "Creating a Healthy Relationship With Movement," Ragen Chastain will do some movement myth-busting. Ragen is a speaker, writer, certified health coach, and thought leader in Health at Every Size, Fitness, and Weight Stigma. Ragen has brought her signature mix of humor and hard facts to diverse stages from Google Headquarters to Dartmouth to the Association of Diabetes Care & Education Specialist Conference.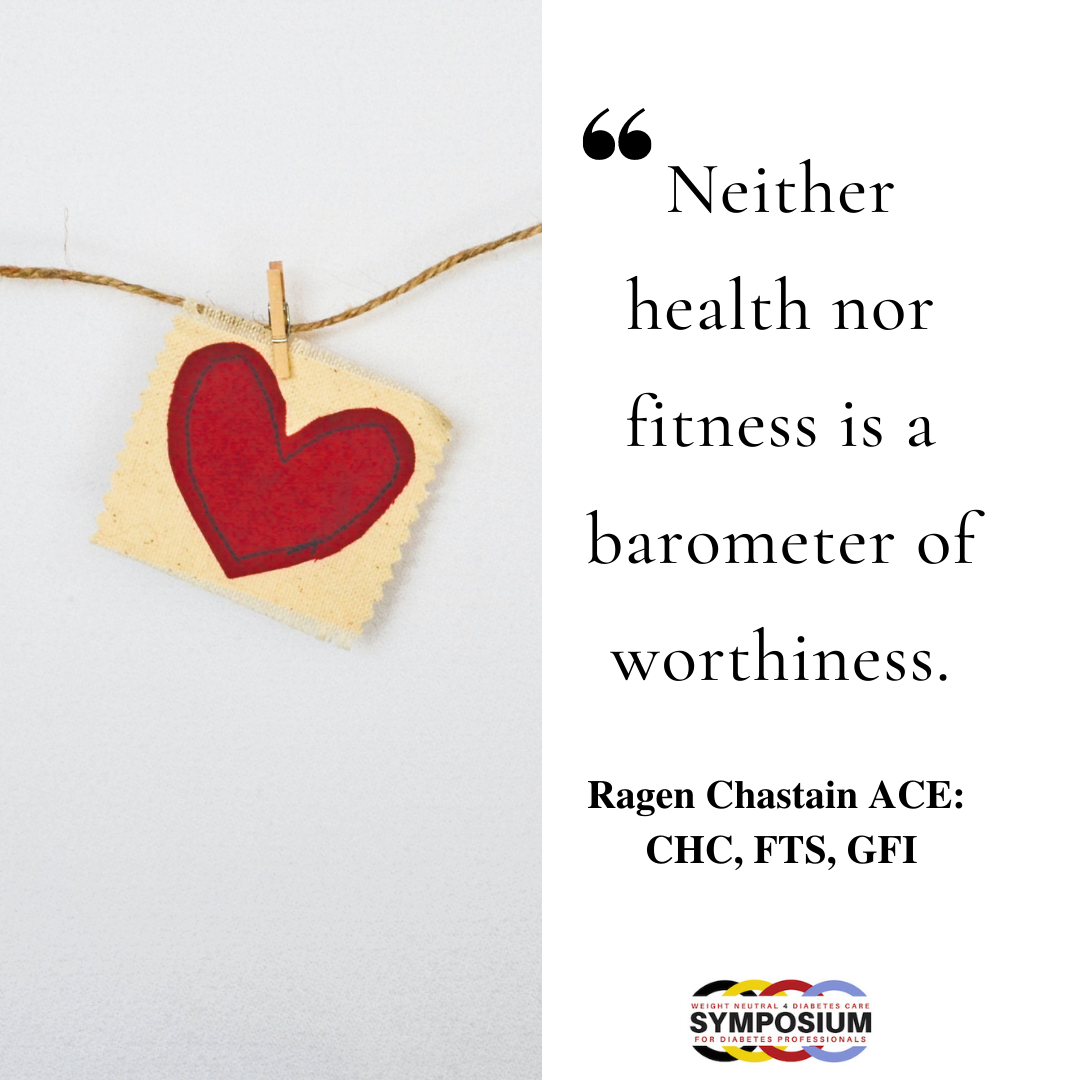 In Ragen's talk, you'll learn how to keep diet culture out of movement practices, and how to counsel clients who have had "messy breakups" with movement. Many professionals are looking for resources and websites to support clients on their journey. The WN4DC.com site offers a list of HAES resources to explore inclusive, enjoyable movement! You can even check out Ragen's Fit Fatties Facebook group! You'll also be better able to help your clients find their reasons and motivation for developing a personal movement practice.
Curious about the 2021 WN4DC Symposium? This self-paced, dynamic online training that explores the value and impact of weight-neutral diabetes care, centered around four key learning tracks: