Worried that your clients with gestational diabetes might fall victim to diet culture?
Registered dietitians have skills to help their clients foster healthy relationships with food and body. You might be wondering how you can specifically leverage those skills when working with clients who have gestational diabetes.
In her talk, "Preventing Disordered Eating with Gestational Diabetes," McKenzie Caldwell, MPH, RDN will help you expand your understanding of gestational diabetes counseling to embrace a weight-neutral approach. McKenzie is a registered dietitian specializing in nutrition therapy for fertility, pregnancy, diabetes and eating disorders using a weight inclusive approach.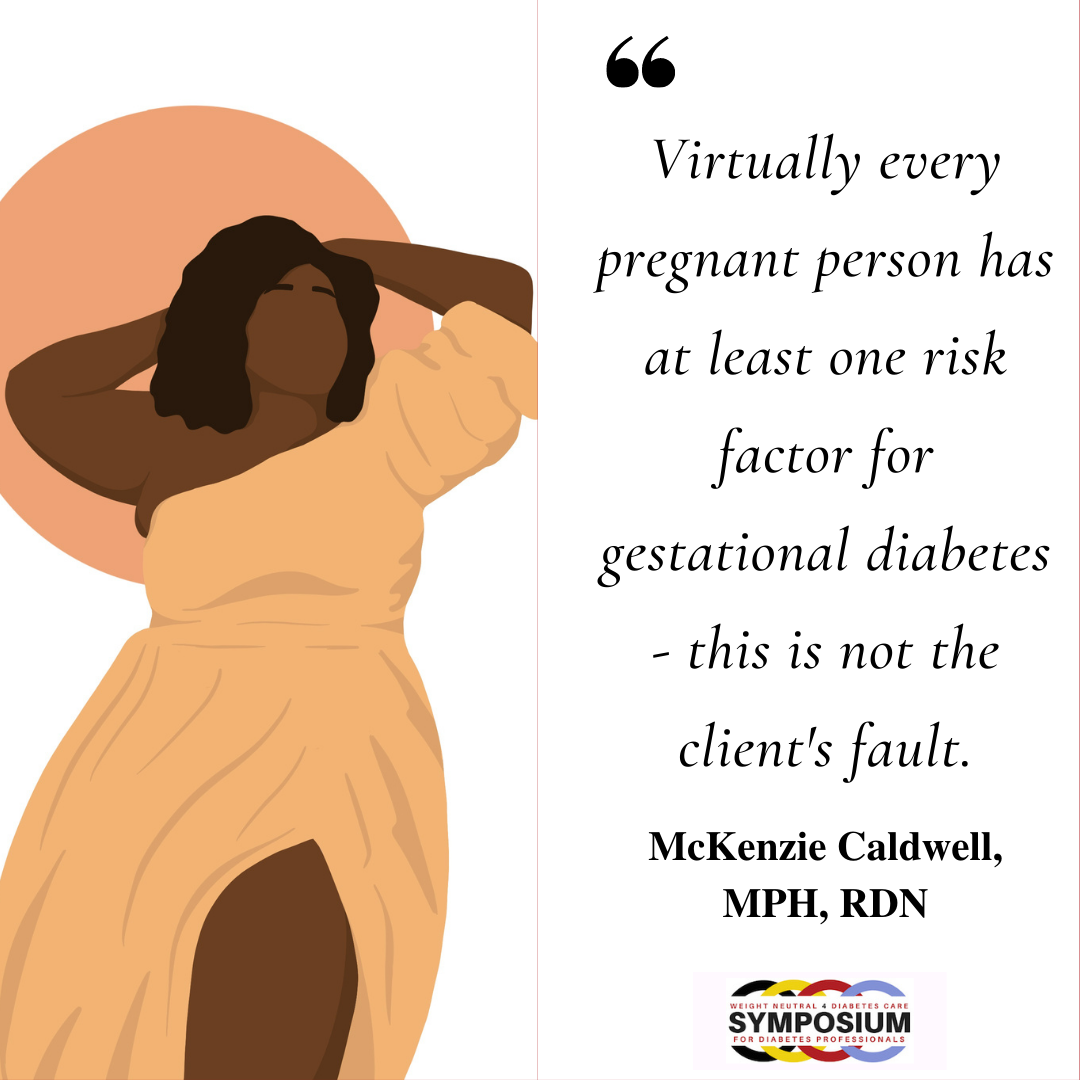 McKenzie's talk will help you understand how to use weight inclusive language to plainly explain gestational diabetes to clients and provide client-centered, weight inclusive nutrition education for blood glucose management in gestational diabetes. You'll be able to identify common disordered eating behaviors and triggers for clients with gestational diabetes and improve your skills for counseling clients with gestational diabetes towards a more mindful, intuitive relationship with food.
Track 4 is the Disordered Eating in Diabetes Care is the fourth and final track of the WN4DC Symposium.
Learn more About the 2021 WN4DC Symposium! his self-paced, dynamic online training that explores the value and impact of weight-neutral diabetes care, centered around four key learning tracks: