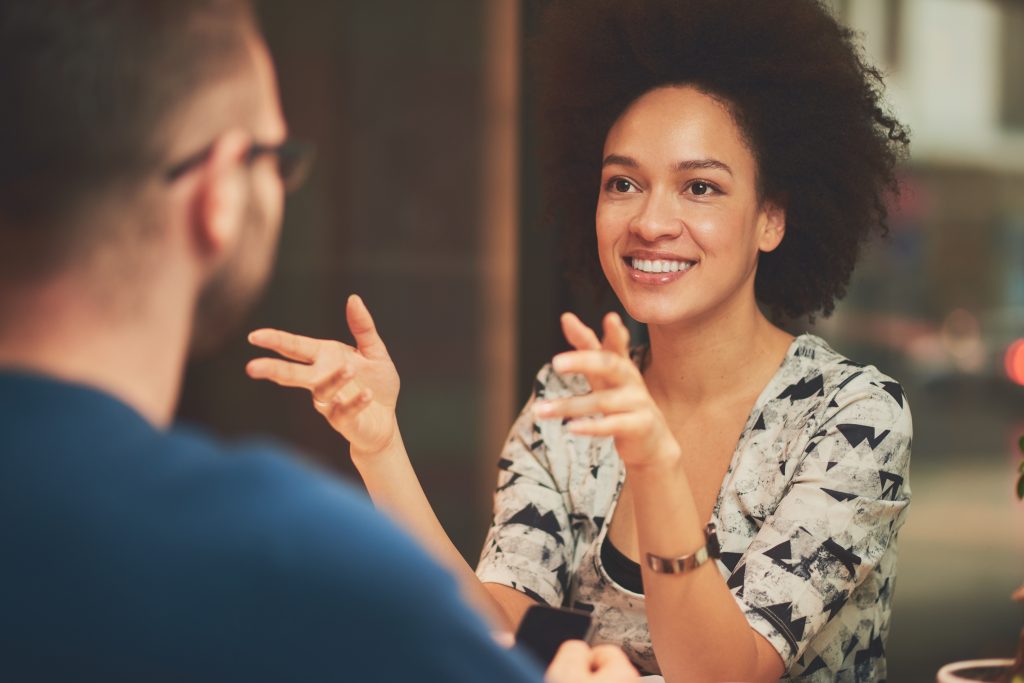 Contributed by Hannah Martin, WN4DC Symposium intern
Some of the most significant and valuable goals are not outcomes based, they are behavior based and therefore we cannot measure them the way some health goals can be measured and accomplished. When using a mindfulness and weight-neutral approach, how does your client know when they have achieved their "goals"? This is where exploring the uses and nuances of SMART goal setting within this approach may be helpful.
The term 'SMART' is an acronym that stands for Specific, Measurable, Achievable, Realistic, and Timely, and it is used traditionally to guide the goal-setting process and help clients target their plan towards change efforts. For instance, the goal to 'eat more mindfully' is more specific and measurable when it is changed to 'eat mindfully by turning off the TV when eating dinner four nights this week'. SMART goals are used when formulating a plan, helping the client to imagine the steps and support needed to experiment with their desired plan. Sounds great right?
But what happens when a client is not ready to take action, the intention to change is not clear, or using this approach elicits a diet mentality?
Using the spirit of motivational interviewing (MI) can help you to remember to find out, "What does eating mindfully mean to the client?" It could mean hundreds of things, from eating food a little more slowly, or eating when hungry instead of waiting to feel ravenous, to being present and fully enjoying each bite. If a client is unsure, for example, of what eating mindfully means to them, then by asking permission the counsellor can offer suggestions as to how they may set goals or experiments to eat more mindfully. A provider can offer what's called a behavior menu, a few options (usually no more than 2-3 so as to not overwhelm the client), and follow up with "Do any of those suggestions bring up any ideas of your own?" This ensures the goal setting process supports using the ideas that come from within the client, a counseling style called motivational interviewing.
Exploring the biggest counseling barrier when using SMART goals was a question that was discussed on the Weight-Neutral for Diabetes Care Facebook page. WN4DC is a Facebook group that welcomes professionals who want to explore how to bring a weight-neutral approach to diabetes care. This particular discussion was rich with honest and thorough insight. Dietitians often talk about the "good" uses of SMART goal setting and how they work wonders. It was exciting and refreshing to read some considerations of when it is not appropriate to use SMART style goals.
SMART Goals are not always appropriate and here are some reasons why:
Relationship Breakdown – You have built a good relationship with a client, they are engaged and have greater readiness make a change, so you ask if they would like to set a goal. All of a sudden you've lost them, and you may jump out of the spirit of motivational interviewing leading back to an interaction that is clinical and not patient-centered. How to maintain a supportive relationship with your client through this process is first to be aware what stage of change the client is currently in and ask a general question towards making an action plan, "Is there something you'd like to try in the next week or two?".
Time Waster – A common fear clinicians have is how much time it takes to set goals using SMART goal setting, yet when you are aware of how to use the Stages of Change, motivational interviewing, and SMART goal setting effectively and appropriately, it can actually save time, or at least help sessions to flow more efficiently! Dr. Glovsky and Dana Sturtevant's talks give great tips on how to do this, both are speakers for the WN4DC Symposium in the counseling track.
Outcome Driven – SMART goals have the tendency to turn diet-y. That is, they often are outcome driven rather than behaviour focused. For example, the goal 'to lose X amount of weight in one month' is focusing on an outcome (weight change) not a behaviour. Outcome focused goals miss the mark on actually creating lasting behaviour change.
SMART goals are often taught in dietetics courses and are encouraged to be used during each counseling session. Not only does this feel a little awkward and as though the client is being pushed to make a goal that they aren't ready to make, but it can be quite ineffective at times. If this is the case, then SMART goals aren't the right tool. As stated, when goals are outcome focused, not behavior focused, they shift clients away from connecting to internal motivation. SMART goals can be a great tool to use with some clients. This conversation may help you understand the nuances of using SMART goals so they can be used effectively and intentionally in the nutrition therapy setting.
What are your thoughts on SMART goals? You can join the WN4DC Facebook group or learn more about counseling with a weight-neutral approach in diabetes care by attending the WN4DC Symposium, a virtual conference in July. You can follow us on Facebook, Twitter, and Instagram.
Hannah Martin is a recent Master of Dietetics graduate from the University of Otago, New Zealand. Since learning all things 'intuitive eating' while writing her thesis, she is on a mission to dismantle diet culture and spread the non-diet and Health at Every Size® word. You can connect with Hannah on LinkedIn or at [email protected]