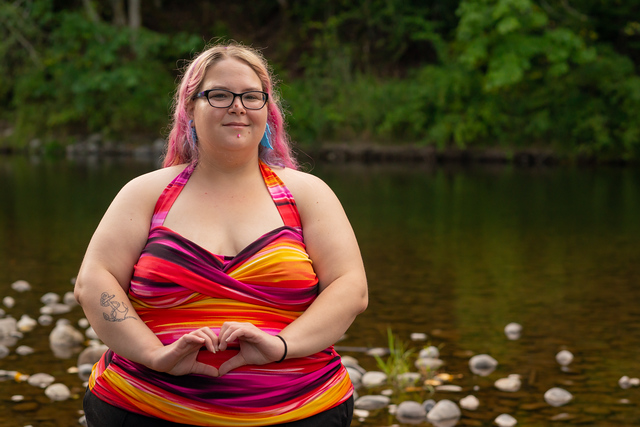 Post contributed by Grace Sinopoli, NDTR, WN4DC Symposium intern
Throughout her presentation "Medications, Bodies, and Diabetes" in Track 2 of the Weight Neutral 4 Diabetes Care Symposium, Lori Short-Zamudio, a dietitian in Canada who supports patients with diabetes, discusses what she calls "bringing the body into the room". Lori utilizes an approach that acknowledges how patients feel and what they experience when talking about medications and self-care with people who have diabetes or prediabetes. What exactly does this mean, you might wonder? I did too–but as Lori explains:
"When I say bring the body into the room, what I'm talking about is the whole body–the life, the story, everything that that body has experienced, and is now experiencing, while sitting in front of you. Because your clients are not just a diabetes diagnosis. Your clients are not just your 10 o'clock [appointment]. Your clients have a history, they have a story, they have ideas and they have thoughts, and their bodies carry that, so we need to talk about it."
Are you hooked yet?
Lori draws on her extensive experiences working with clients living with diabetes to discuss why it's so important to frame conversations about diabetes medications in a non-judgemental, weight-neutral manner–and how we can do just that. The presentation is interspersed with dialogues between Lori and host Megrette Fletcher, as they dig in to nuances between different types of diabetes.
Lori invites listeners, particularly those who don't have the lived experience of a chronic disease, to take the perspective of a patient. It's also important to acknowledge that even if we're having great weight-neutral discussions with patients in our office, they are still spending much of the rest of their time surrounded by diet culture, as we all are. Lori points out the need to discover what other messages clients are hearing- from family members, other health professionals, or from Google.
Grace Sinopoli, WN4DC Symposium intern writes, "As someone who doesn't have much experience yet talking with clients about medications, so much in this presentation was new to me, making it an exciting and enlightening learning experience. But I'm confident that wherever you are in your practice and career, you can learn something new from Lori Short-Zamudio."
Grace Sinopoli is a dietetic intern at UChicago Medicine Ingalls Memorial and an alum of the University of Dayton. As a soon-to-be registered dietitian, she is passionate about the intersection of Health at Every Size, food insecurity, and social justice, and she is an advocate for ending weight stigma and diet culture in all areas of life, especially healthcare. You can connect with her on LinkedIn or at [email protected]