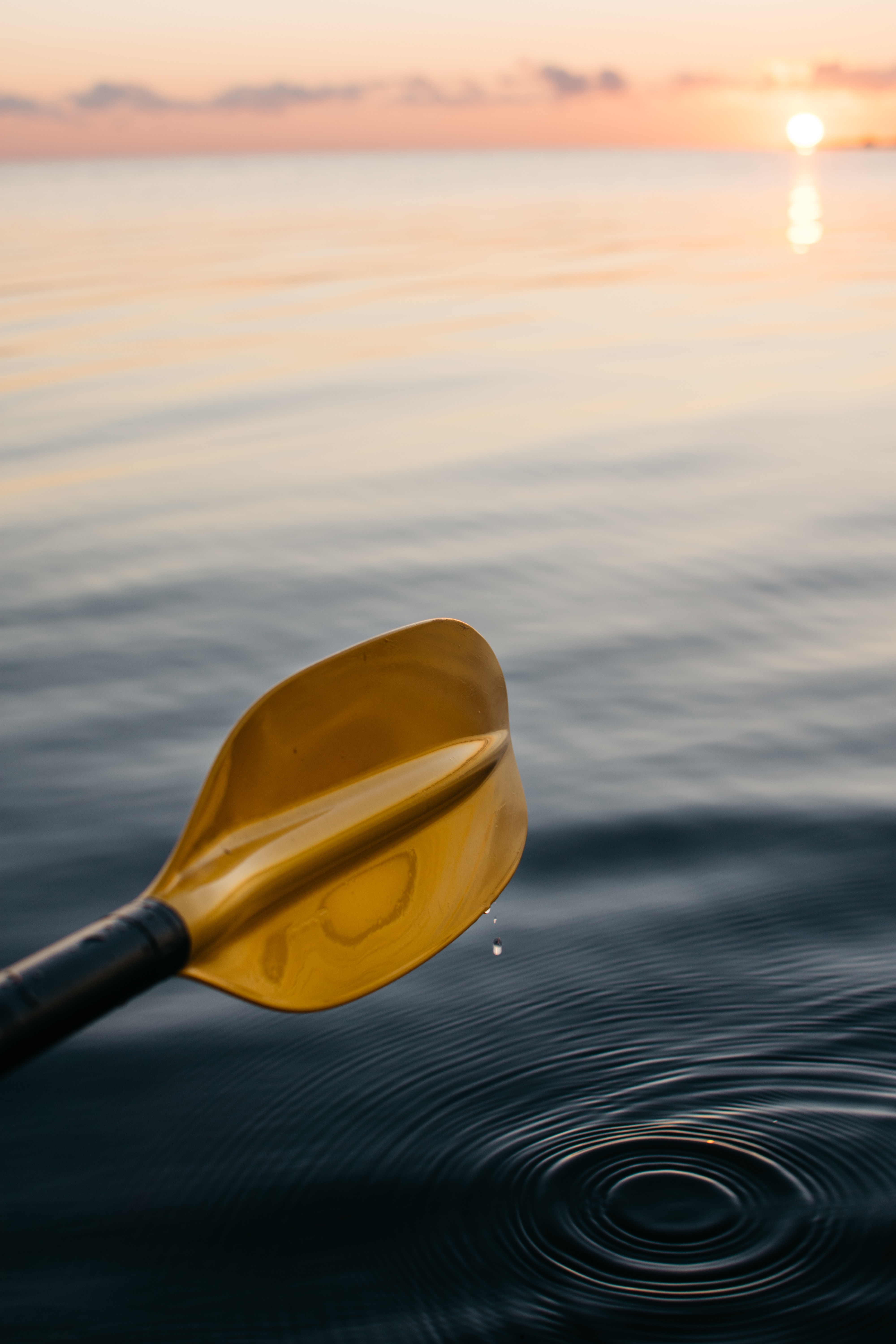 When rowers are in competition, the most valuable asset they possess are their oars. The oars help them move along the river and keep the boat balanced. What do oars have to do with becoming a better healthcare provider with patients with diabetes?
Oars or "O.A.R.S" can help practitioners become more present during counseling sessions. As Dr. Ellen Glovsky, said it "Good listening is more than being silent and paying attention". In her webinar, Dr. Glovsky described how using OARS can help when the practitioner is ready to move into motivational interviewing.
The "O" in OARS stands for open-ended questions. Asking open-ended questions allows healthcare providers to better understand where the client's mindset is currently regarding their motivation for change. Listening to the client's answer also allows the healthcare practitioner to hear "change talk", words that signal the client is moving toward change. The responses from the client can help guide the conversation so the client feels the appointment was beneficial and met their needs. Some questions Dr. Glovsky suggested as good open-ended questions included: "How would you like things to be different?" and "What concerns do you have about your diabetes?" Both of these questions allow for the patient to talk about what is concerning to them, and allow for them to consider what changes they could make.
The "A" in OARS stands for affirmations. Affirmations are saying something positive you have heard the client say. There is always something that healthcare providers can affirm. Often in the healthcare provider's eyes, the focus is on numbers, and when tangible progress isn't made, it feels as if there is nothing that can be affirmed. However, Dr. Glovsky recommends using affirmations like, "Thanks for your honesty" or "Thanks for coming in, I hope this week goes well for you, I will be thinking about you." These affirmations let the patient know they are cared for, and the vulnerability it took to share was appreciated.
The "R" in OARS is reflections. As Dr. Glovsky points out, often those new to motivational interviewing feel that their reflections don't get them anywhere. Often the reflections used to those new to motivational interviewing are called content reflections- a simple rephrase of what the client said. Reflections that help move the client forward are meaning reflections, they add in conjecture about what the client said. Here is the example Ellen used in her webinar.
The key to making meaningful reflections is timing. Reflections should be used when the client begins to use "change talk", ambivalence, and resistance. When these three things come up within the conversation, adding in a reflection allows the practitioner to check for understanding, and dig in deeper to the possibility for change.
The "S" in OARS stands for summarizing. Summaries are used to collect materials offered. Summaries also allow the healthcare provider to link something just said, to earlier conversations. The use of summaries can help keep the conversation centered on the client, while also allowing the practitioner to transition to another topic that needs to be addressed.
Using OARS can allow healthcare providers to listen, and help encourage clients to move toward change. OARS encourage patient-centered care, allowing the client to reflect on how their diabetes management could improve, rather than having the healthcare professional tell them what to do. As Dr. Glovsky points out "What you think the client should do, may not be what they know, or want to do." OARS ensures that the client is the allowed space to consider a change.
Hannah Frazee is a sophomore student studying Dietetics at Iowa State University. She believes in the Health at Every Size paradigm and is especially interested in how systemic oppression impacts health outcomes. In the future, Hannah hopes to work as an eating disorder practitioner and is especially interested in working within the intersection of diabetes and eating disorders.